Make your eyes talk!
My objective is always to make my company not only a beautiful optical store, but also a key reference in the domain, by combining style, quality and service.  To succeed, I am doing all it takes, since I opened my very first store, to develop a vision where Optic and Fashion get together in order to satisfy every client.
Glasses are becoming an integral accessory of our life style.  Nowadays, to treat oneself with a second pair of glasses is no longer a privilege.  People love to match their clothes with their glasses to change their look.
Welcome to visit one of our stores and you'll be excited and enthused with what we have to offer you.
See you soon!  ANTOINE LAOUN
Our Team
Professional, efficient and courteous, our team offers you a personalized consultation in our warm atmosphere.  We work on the reputation of our service, client after client.  Bringing together optometrists, opticians and style consultants, the team of Antoine Laoun stays available for you behind each product sold in order to assure you complete satisfaction.
Social Responsability
From our very beginnings, Antoine Laoun has supported vibrant artistic expression, sporting achievements and humanitarian endeavours.
Whether by sponsoring the Festival Vue sur la Relève for yourn Quebec performing artists, sponsoring our Olympic athletes or giving to cancer research, we take concrete action on causes that make a difference in people's life.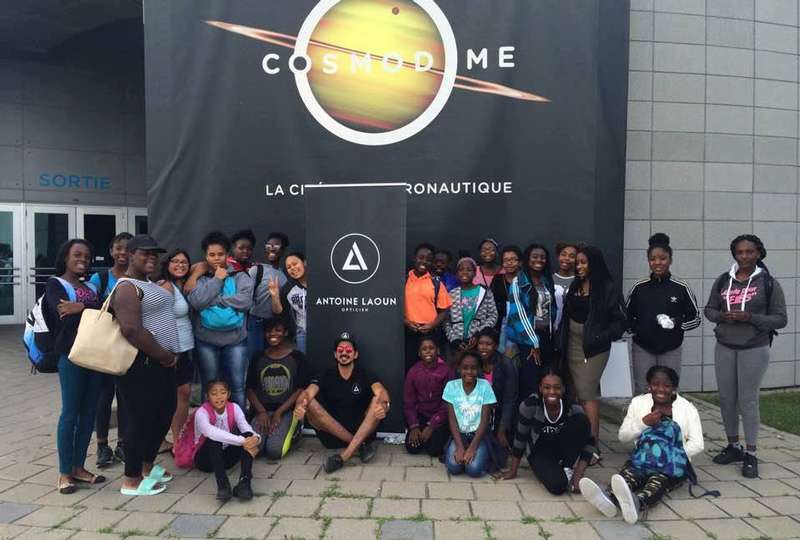 Program: Summer daycamp outing with youth ( la Maison d'Haiti )